So I Went On A Date With A Mexican…
While I was laid up for 8 weeks after my scooter crash and going stir crazy in my 15×15 foot room, I signed up with a dating site.
I won't tell you what site it is, as I'm very particular about strangers knowing my business, but I will divulge that it rhymes with OKStupid.com.
When I was an alcohol swilling degenerate, I fancied PlentyofFish.
Remember Katie, the chick with three redhead sons that I fucked at my job?
(I didn't fuck the sons, just Katie)
Well, she was a PlentyOf Fish prize.
No, this site is different. Much classier, with a higher caliber of 'tang.
I answered 1,056 questions in a 4 hour marathon.
Important questions like "If your performing oral sex on your partner, would you be grossed out if they farted?"
Swear to God that's one of the questions.
After tabulating all the answers, you click on a chicks profile, and it tells you how much of a percentage the two of you match.
Off the bat, I noticed most of the hottest chicks are conservative Christians of some sort, who typically had 58% or lower compatibility with me.
The women with 90% or higher compatibility with me are all self professed nerds who regularly do yoga/zoomba/Crossfit, have a PHD or better, and at least one picture of themselves hiking in Katmandu, or tutoring blind orphans in Bangladesh.
Of the cute ones, 60% are 5'9″ or taller, which I refuse to sign up for. I'm a man goddamnit.
I first struck up a romance with Kiesha, pretty black chick who is a hairdresser on Newbury Street and lives in The Fenway.
I was turned off by her seemingly high maintenance ways. She had 5 pics with 5 different designer handbags, colorful sundresses, and big ass sunglasses. You'll go broke pleasing a biddy like that, and a ninja like me can only afford to splurge on child support and condoms.
Here's the thing with me…I'm a texter.
Speaking on the phone isn't my thing. When I get on the phone, I go into radio personality mode, and I do this whole loud/rattle off jokes/ask provocative questions shtick. It's exhausting.
I'm perfectly fine with texting with a woman I've never met for three weeks, and hearing her voice for the first time when I meet her in the lobby of the TD Garden immediately before a Celts game.
"I've got the tickets! Let's go! You said you were curvy in your profile – you need to eat a sammich guurrrl! You get here ok?"
See?
Plenty to talk about out the gate. If we kibitzed for three weeks, what the hell do I have to say to you when we finally meet?
Needless to say, Kiesha and I planned on meeting three times, all via text, but it never panned out.
Her goddamn hairdresser friends were always springing fabulous events on her at the last minute.
I can't compete with gay hairdresser fun.
My cold streak went on for two months.
39 year old women who look like a haggard Bea Arthur hit me up right and left.
Finally, last weekend, I got a one liner from a promising prospect.
A "Latina" with a profile shot of her head turned. It was clear that she had thick curly hair, and a light brown/Chicano complexion. I couldn't see her face full on, but curly hair and light brown skin is enough for me to get excited.
She shot me a one-liner…
"90% compatibility! Not bad!"
I rushed on to her profile, and absorbed as much information as I could about her.
She rarely drinks.
Fuck. Well, no…I'm a different guy now…I don't drink that much any more…this is good.
She's Catholic, but "Not too serious about it."
Fuck. Well, no…this is good, ying and yang – like Larry David and his tv wife. We'll trade religious barbs, and it'll be a whole thing we always do.
She has a young daughter.
Cool, I have a young son…maybe he can score some residual tail.
I hit her back with a one-liner.
"Wow, 90%…I had no idea I was the closest thing to a Latina mother."
Sent.
Shit!
What the fuck does that even mean?
Will she get that I'm joking?
Is that a joke?
Who says that?
Thankfully, she hit me back, and our messaging romance was in full E-f-f-e-c-t…a smooth operator operatin correctly.
I told her I was ready to take our romance to the next level, and sent her my phone number.
Let the texting begin.
My, my my…this was the girl for me. Hours at work flew by as we texted sweet nothings onto each others cracked phone screens.
Then a red flag was raised.
She told me she was entertaining some Jewish friends at her place for the night.
They started a foundation in Africa where they teach acupuncture to villagers, in hopes that said villagers spread the wonderful therapeutic secrets of Western acupuncture to others.
Fuckin Newton ass Jews. Tryin to save the world with acupuncture and shit.
Anyways, they expanded the program to Mexico, and hired an interpreter/nurse to assist them. She was the nurse.
So I text:
"You should hang up an obscene amount of crucifixes on your wall and have Schindler's List playing as they walk in. I'm considering a career as a party planner."
She then sends me a picture of a big ass crucifix on her wall and says, "LOL I have a few hung up around the house. I also have a few statues of The Virgin Of Guadalupe. I love her."
I shoot back:
"Us Jews have something like the Virgin Of Guadalupe…The Slut Of Temple Beth Shalom. She was sainted after she distracted an entire platoon of Nazi's from entering a Jewish family's home. She gave them all blowjobs as the family fled away."
No response. Quiet for 20 minutes. Uh oh.
Finally, I get:
"You're awful. Don't make fun of my faith."
Yeesh.
I realize, the bitch is Mexican. Perhaps one of the staunchest Jesus loving tribes on the planet. Candles, spirits, virgins, angels, curses, and Satan…they eat all that shit up.
I apologize and explain my sense of humor. I manage to salvage our whirlwind T-Mobile romance.
So yadda yadda, we make plans to go out "Next Sunday."
It's Thursday.
To me, "Next Sunday" means not THIS Sunday…NEXT Sunday. Otherwise, we'd agree to go out THIS Sunday. Amirite?
So cool. We text back and forth through Saturday, and everything is gravy. I really like this chick.
I ask her on Saturday what she's doing for the night. She tells me she's attending a friends art show opening at a gallery with her daughter and asks if my son and I would like to join them.
Shiiiitt. I'm not mad at that. I like spontaneous. Plus, I get to see her a week before we planned. I hit her back:
"What kind of art does your friend do?"
"Mostly slavery inspired works."
What this bitch just say?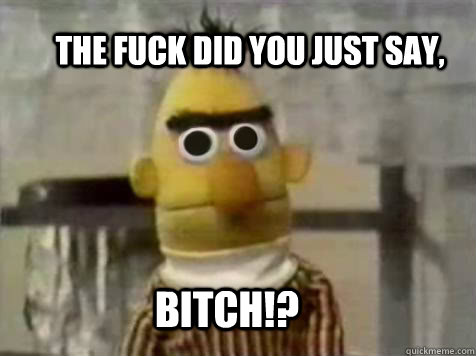 Literally, I read the text, and said outloud, "What this bitch just say?"
My response:
"Gee, I love slavery."
She went on to clarify that the artist is a black woman who created works in tribute to particular tribes in West Africa that were captured in the slave trade.
I say, "Great, our first date consists of bringing our children to a slave show. Sounds about right."
My son and I schlep to an artist space in Southie as I break down the horrors of what took place in the very streets we're walking on regarding bussing desegregation in the late 70′s to my 6 year old son.
He keeps saying "Uh huh" and asks me to buy him some gum after every sentence I finish. Fuck my life.
We get there, and the place is filled with bujoise blacks in dreads, numerous white lesbian couples, and the most delicious 24 year old artsy type bitches on this planet.
We walk into a room which has hundreds of little rocks all over the floor. There is a single board that leads to a square basin filled with water. My son proceeds to throw and kick the rocks. A couple of dyke broads are busy contemplating the meaning of the exhibit. They arrive at the conclusion that it has something to do with the elements of the earth all coexisting…the wood board, the mineral rocks, the water.
I roll my eyes and break it down for these basic broads in ten seconds flat.
"I believe it's actually a representation of the Trans-Atlantic slave trade. The rocks represent the millions of bodies lost at sea. The wood board represents the plank many of them were forced to walk off, and the basin with water is at the end of the plank…the last vision they saw before they joined their brothers and sisters in the ocean."
They were flabbergasted, and asked if I was an artist. I said "Naah" and grabbed my son the fuck outta there.
It was way too much.
Fucking cheese and crackers and dumb ass appetizers….everyone all koombayah and shit.
I was just there to snatch up some Mexican pussy.
Finally, I think I see her.
Think shmink, how many Mexican chicks with a 4 year old daughter can be attending this slave show?
"Maritza?"
"David?"
Fuck. I don't like her.
There's two types of Mexican broads. Sexy, curvalicious, bronze skinned chicks with fat titties that you see on Telemundo…then there's the boxy face types that sell oranges at Haymarket on Sundays.
This chick was Boxxy Brown.
Fuuuuuuuuck!
I know, I know…I'm a superficial piece of shit. The same girl I was in love with via texting, I can't wait to get away from.
I'm at a slavery show with a box faced Mexican chick and my kid still wants gum. I can't win.
I have a talk with myself:
"You're a new man, Dave. No more superficial shit. All your relationships are disasters because you chase the wrong women. She's 90% fucking compatible! She's a good girl. Give it a try."
I grimace through the rest of the show as we make small talk.
My son is having the time of his life with her daughter. Son of a bitch.
Finally, it's time to leave, and I'm prepared to never see her again. We get downstairs, and the awkward moment of standing at her car has arrived.
I got this.
"Welp!!!! That was good! Thanks for inviting us! That was reeeeeeeeeeallly……cool. Good shit. Fun. Definitely fun."
There, I think that did it.
My disgrace of a son speaks up:
"Daddy, my feet are tired and I don't want to walk! Can we ride in Maritza's car???"
FUUUUUUUUUUUUUUUCCCCCK ME!
I looked at him like the class bully looks at the nerd who just got punched in the face when the teacher walks back in the room. On some "Not another word outta you" type shit.
That was just what Maritza hoped to hear.
"Well actually, we don't have any plans, so I was thinking we'd go to the Seaport. They have a kids carousel over there."
My genius son:
"Wait…a carousel is a merry go round, right?"
Get me off this planet. Now.
Before you know it, we're in her Corolla on the way to the fucking Seaport. One big Jewish Kenyan Mexican family.
She naturally finds a parking spot in front of douche ass Jose Mcintyres on a Saturday night. Eminem's "Berzerk" is blaring as we usher our precious little children out of the car.
I pay for the carousel. The kids want to go twice. The kids want ice cream. I pay for ice cream.  The kids are hungry and want Chilli's. I pay for Chilli's.
In the restaurant, I stare at all the couples blissfully eating their meals.
In love. Men proud of their girlfriends' proportional faces. What's it like, bro?
$80 later, my son is fully satisfied with the evenings turn of events as he nods off in the back of her car.
She turns to me and says, "So we're still on for tomorrow night, right?"
"Tomorrow? I thought you meant NEXT Sunday."
"No, I said Sunday…tomorrow is Sunday."
"Oh..usually people say THIS Sunday when they mean the Sunday that is immediately upon them."
I won't bore you with the details, but I managed to make a speech about the difference between THIS and NEXT as it pertains to two people making plans.
She drops us off, I retell the story to my buddy "Doug" on the phone, and he lectures me on the pitfalls of texting bitches instead of having a conversation with them.
You know what, good night, world. Everyone leave me alone.
Then I get a text from Boxxy Brown.
"Tonight was PG…If you play your cards right, tomorrow will be PG-13. My treat, let's go to the movies."
Yesssss.
I just dropped prostitute money on a night of ice cream and slavery…the least I can do is score some cooch.
I instruct her that we'll be viewing "Blue Jasmine", the new Woody Allen movie.
I ask her who'se gonna watch her daughter FOR THE NIGHT, and she tells me her father will watch her.
Now, to any adult residing in a civilized country, FOR THE NIGHT means over the course of the entire night.
Wanna come over FOR THE NIGHT? That means adult sleep over time.
Going out on a date and need someone to watch your kid FOR THE NIGHT?
That means "Bye bye, catch ya in the morning as I walk in the house with no panties and kids on my chin."
So we're in her whip, and she asks me about my drinking habits.  I'm elated!
I tell her about my years of tomfoolery, arrests, pregnancies, fights, and regrettable moments.
She says, "So clarify for me, how many drinks a week do you have?"
Uh oh. She seems a little tense right now.
"I don't know…2, maybe three? Sometimes none?"
"Ok, so that means 6 to 8."
"Whaaa?"
"I'm a nurse…I do intake. When someone says 2 or 3, you times it by two…y0u have about 6 drinks a week."
"Ummm…I don't, but do you have some sort of thing against drinking? Is it an issue for you?"
"My father was an alcoholic. I watched it kill him. I get very anxious when someone has a drink around me."
Oh boy.
I just told this chick how I lived my life like John Belushi up to a few months ago, and now I find out she has issues with drinking.
I can NEVER drink around this broad.
We get to the movies.
Turns out Blue Jasmine is about a woman who is married to a Bernie Madoff type, loses her fortune, and has to move in with her blue collar sister.
The woman is an alcoholic and incessantly drinks vodka throughout the entire movie. Maritza is visibly uptight.
We walk into the lobby, and Maritza has to sit down. She needs to catch her breath. Sure enough, all the drinking brought on anxiety.
I am not getting pussy tonight.
She then asks if I'd like to go get some tea.
That's it. Check please. We're outta here. No more Mr. Nice Guy. Take me home, bitch.
I see my life with her flash before my eyes.
Drinking tea, wearing cardigan sweaters, and going for fucking walks. (Jesus, I just described DJ Tommee's marriage)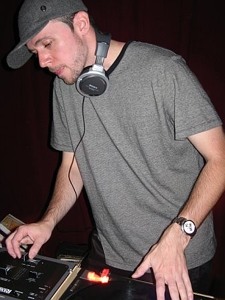 "You know, I'm beat, I had a long week…that's what the slaves said right? Heh heh….heh…heh."
Let me just try to get her back to my place and seal the deal.
"Why don't we go back to my place…we'll relax, you'll catch your breath…"
"Oh, no…I have to be back home in an hour and a half."
"Wait. What? I thought your daughter was with her dad?"
"She is…he watches her at my place."
"Excuse me?"
"He has a one bedroom apartment, and says it's too small to have her over, so he prefers to watch her at my place."
"Are you serious? I live in a rooming house, and have my son every weekend no matter what…he can't watch her in his one bedroom apartment?"
"Yeah…why, is that weird?"
"Ummm…yeah. It's fucking insane. Has it occurred to you that he feeds you that bullshit so he makes sure you don't bring guys home, and knows exactly when you get home?"
Her box head is confused.
"OK, let's go, I gotta get home."
On the ride back, I say everything I can to mortify her.
"Oh, I used to be a swinger! Did I ever tell you that?"
I slide in a few Jesus jokes, ask her if she smokes weed, and suggest we stop at the Amazing.net adult store on the way home.
Done and done.
Christ, how the hell do I meet a chick?
Where are all the nerdy women who love politics/Ghostface Killah/Indian food/NPR/Hennessy/Celtics?
I give up.
I need to go get some fresh air. Maybe I'll meet a woman at the corner store…my son needs some gum.